HYDROGRAPHY, OCEANOGRAPHY
AND MARINE GEOPHYSICS
Through the combination of technologies including multibeam bathymetry, side scan sonar, sub-bottom profiler and magnetometry we determine the existence of shipwrecks and other archaeological findings which is indispensable for obtaining the permits from ICANH and other entities for port, submarine cable and pipeline projects, Oil & Gas, and general dredging in marine environments, they also help in the determination of the state and the necessary tools for the rescue of wrecks and other marine artifacts.
PORT STUDIES
Our services range from the characterization of the sea bed and sea bottom areas as well as the coastal area for the construction of new ports to studies for maintenance and verification of port structures. Port geophysical studies are vital for piling planning and cost reduction in the port construction phase.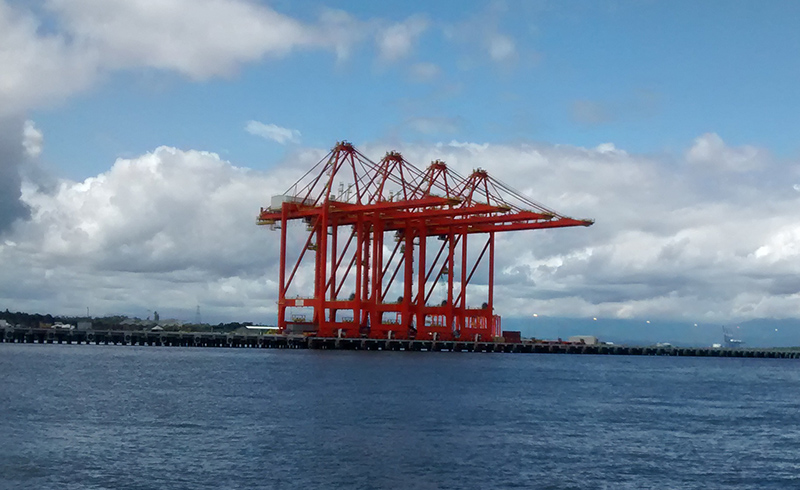 DREDGING: PLANNING AND CONTROL
We perform pre-dredge and post-dredge marine geomorphological characterization which allows us to calculate dredging volumes with high accuracy, and taking into account the characterization of materials performed with the sub-bottom profiler and bottom samples such as vibrocorer and others; it is possible to determine the optimal type of dredging needed for each area, performing the environmental study of the type of material and its components for the dump area  thus permitting planning and cost reduction.
COASTAL ENGINEERING
We conduct studies of marine dynamics that allow us to make models designed for different types of coastal projects. These studies help to prevent the impacts of coastal erosion, and develop the realization of artificial beach projects, piers, and other coastal protection works.
POSITIONING OF PLATFORMS AND OIL STRUCTURES
Through precision centimetric GPS and specialized navigation software, Geomares provides positioning services for barges and oil structures with the safety required by the OIL & GAS and others from the engineering sector.
CURRENT AND SEDIMENT TRANSPORT STUDIES
It is vital for the determination of different projects in rivers, reservoirs and coastal zones. Through the use of technologies such as current meters, liquid and solid amphorae and hydrodynamic models we can determine factors such as the useful life of reservoirs, coastal erosion and littoral sedimentation phases, in addition to sediment calculations in navigation channels in rivers and ports.
CALCULATION OF AREA AND VOLUME FOR RESERVOIRS
With the use of single beam, and multibeam bathymetry and LiDAR topography, we perform the precise calculation of volumes and characteristic levels required in hydroelectric projects, lakes, and dams in order to comply with CNO requirements and to foresee the useful life of the reservoirs.
NAVIGABILITY STUDIES
The bathymetry and sedimentology in rivers and navigation channels allows us to carry out nautical cartography besides performing the analysis of navigability of the bodies of water.